Minnesota Civil Rights and Discrimination Lawyer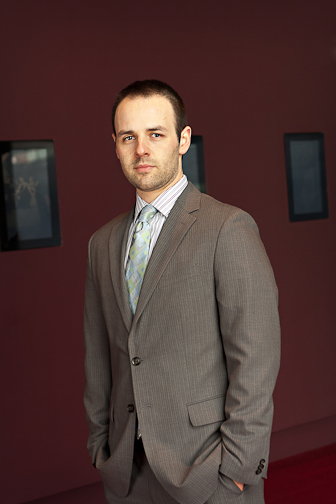 Everyone is entitled to basic civil rights, regardless of the color of your skin, the choice of your partner, the money in your bank account, the level of education you have achieved or the criminal record you have. It does not matter whether you are a student, a teacher, a police officer, a prisoner, a mother or a child – we all are entitled to liberty and justice. Unfortunately, in our society, people are not treated equally and many of us face injustice every day. This is where Minnesota discrimination lawyer Zorislav R. Leyderman comes in.
Protecting The People
Minnesota civil rights lawyer, Zorislav R. Leyderman, has dedicated his professional career to protecting people who have suffered harassment, discrimination, and misconduct in their lives. This includes in public, in educational institutions, on the street, in the police station, at home, in prison, and anywhere else. If you have been a victim of police brutality, discrimination, harassment or if you have had your rights violated in any shape or form, then contact Minnesota civil rights lawyer Zorislav R. Leyderman today for a confidential free consultation.
Civil rights lawsuits encompass a wide spectrum of issues involving the violation of your basic human rights. Zorislav R. Leyderman, Attorney at Law, offers his services to anyone that has suffered from a violation of civil rights.
Police Misconduct and Brutality
Just because a police officer has a badge and a uniform does not give him the right to do whatever he wants. In many instances, a police officer will act out in a way that is not only unnecessary but also illegal. It is important to understand your civil rights when you get into a confrontation with an officer. Zorislav R. Leyderman, Attorney at Law, offers his services to anyone facing police misconduct including:
Police brutality and excessive force
Police dog attacks
Deadly force and taser attacks
Illegal arrests and illegal searches and seizures
Harassment and Discrimination
Harassment and discrimination are common in all walks of life; however, one of the biggest areas where these two illegal behaviors come into play is in your place of employment. Zorislav R. Leyderman can help you with any instances of harassment or discrimination regardless of the situation including:
Sexual orientation discrimination
Age discrimination and gender discrimination
Public accommodation discrimination
Racial profiling and public services discrimination
Racial discrimination
Employment discrimination
Wrongful termination
Sexual harassment
Stand Up for your Rights
Zorislav R. Leyderman can also help you with:
Criminal defense cases, focusing on illegal arrests, searches, and seizures
Expungement of criminal records
Student rights issues and school law, including unlawful student discipline, school searches, and student discrimination and harassment
First Amendment freedom of speech, freedom of religion, and freedom of expression rights
Prisoner rights and jail abuse and neglect
Defamation and invasion of privacy
Free Initial Consultation
Zorislav R. Leyderman is a trusted Minnesota civil rights lawyer that has worked with numerous victims of discrimination, harassment, and police misconduct. Even though it may seem impossible to stand up against a higher authority such as a business or a government institution, it is not. By speaking up and contacting a Minnesota discrimination lawyer, you are not only gaining the justice you deserve but also helping to ensure this does not happen to others down the road.
Contact Minnesota civil rights lawyer Zorislav R. Leyderman today at 612-876-6626.