MINNESOTA CIVIL RIGHTS LAWYER
Civil rights are an important concept in our society and have been for hundreds of years. Civil rights refer to the non-political rights of a citizen and generally refer to the rights discussed and protected by the U.S. Constitution.
If you feel like your basic human right has been violated in any way, then you may have a case for legal action against the person or company that has violated your civil rights. Contact Minnesota civil rights lawyer Zorislav R. Leyderman today at 612-876-6626 to discuss your options.
CIVIL RIGHTS MOVEMENT
Liberty and justice are basic human rights that we are all entitled to; however, when the Declaration of Independence was first asserted, it did not apply to everyone. Women, black men, immigrants and slaves were all excluded. A lot has changed since then and, since the civil rights legislation of the 1960's, civil rights extend to everyone, regardless of your age, gender, lifestyle, race, or ethnicity.
If we lived in a perfect society, everyone would feel that their rights were protected all the time. There would be no problems with crime or discrimination and no need for police officers, prisons, and judges. However, this utopic state is far from reality and the truth is this: people's basic human rights are violated on a daily basis.
While most of us simply accept this fact and continue on amidst the discrimination, sexual harassment, racial profiling, and unlawful arrests, there is another way. You can stand up for what is right and contact a Minnesota civil rights lawyer to discuss your options for legal action. Zorislav R. Leyderman is a trusted, professional and experienced Minnesota civil rights lawyer that fights for those that feel they do not have a voice. Speak up and contact Zorislav R. Leyderman today!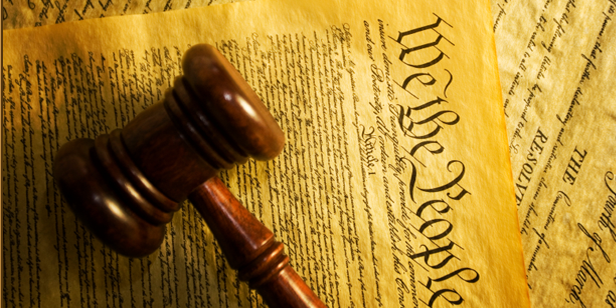 FILING A CIVIL RIGHTS LAWSUIT
Civil rights lawsuits encompass a wide spectrum of issues involving the violation of your basic human and constitutional rights, including:
Police misconduct
Employment discrimination and wrongful termination
Racial profiling
Discrimination
Sexual harassment
Filing a civil rights lawsuit is not just about getting back at the person, institution, company, or authority that has wronged you; it is about progressing forward as a society. Although it may seem impossible to stand up to a large business, organization, or government authority, it is not. By filing a civil rights lawsuit you are not only getting the justice you deserve but also helping to put an end to discrimination and civil rights violations for others along the line.
PROTECTING YOUR CIVIL RIGHTS
Zorislav R. Leyderman, Attorney at Law, has dedicated his professional life to establishing justice for all. He brings professionalism, dedication, and compassion to each and every consultation, whether or not you decide to pursue legal action or not. Even though it may seem impossible to stand up to the big guy, it is not.
With the right Minnesota civil rights lawyer on your side, you can gain the justice, liberty and freedom that you are entitled to. Contact Minnesota civil rights lawyer Zorislav R. Leyderman today at 612-876-6626.